Gideon Shirt - HEIST / Linen Pants - Michael Kors / Blazer Coat - H&M / Oversized Quilted Leather Jacket - Vintage / Pony Hair Wedges - Depression /
Accessories - ASOS, H&M x Margiela, Muji
Once again, I find myself lurking in the depths of my condo's carpark in a desperate attempt to sneak some outfit shots. Wish I could say that it adds a grungey appeal but nah, I'm just fuckin' lazy to lug my dslr out.
Guess I'll go with the "Hey it's my trademark thing what" excuse for a lil' while longer. Or better yet, exploit awesome friends who bring their own cameras out! :')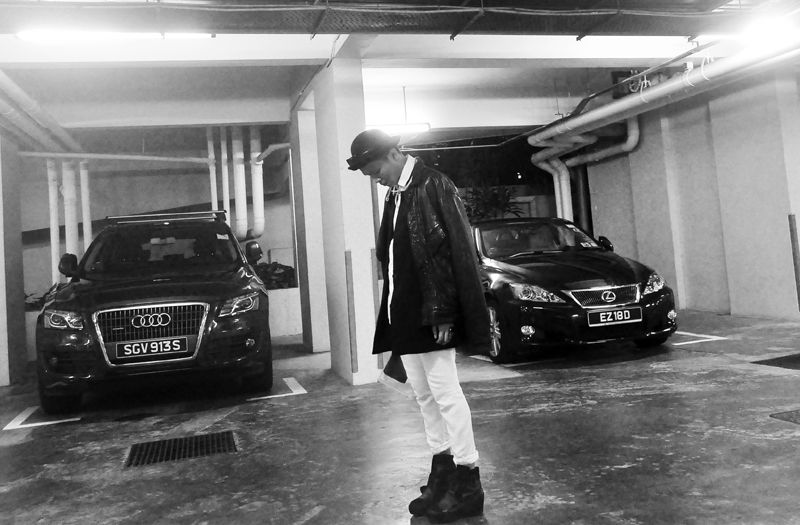 Been really into the Emmanuelle Alt style lately. Solid silhouettes, lack of frills in the form of piled on accessories and basically, clothes that allow you to run for public transport, hop over puddles and generally, ensure that your movement isn't hindered.
And say hello to the new addition to my family of leather jackets ("Why does your son have an endless collection of leather jackets?" said thy neighbour). A humongous quilted one which I think is a size 16. Picked it up in a thrift store in Manila cause it reminded me of a Celine x Junya Watanabe hybrid.
Either that or I'm just making excuses for my impulsive buy...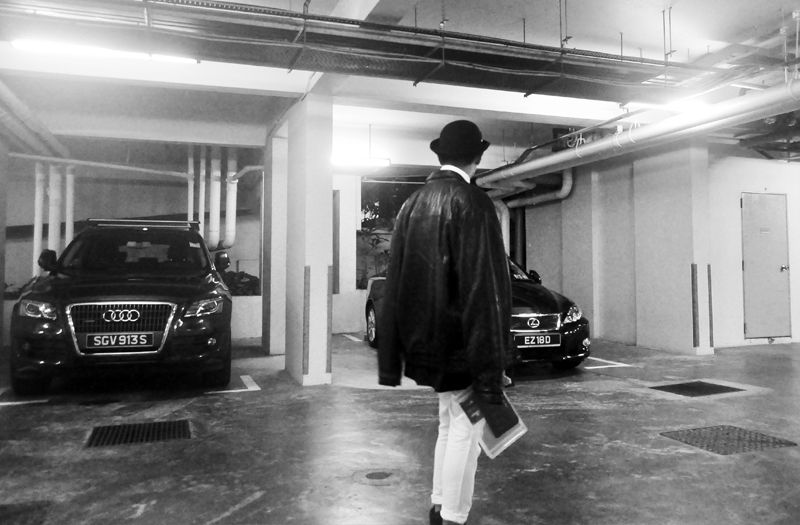 To end my weekends off, I'm prolly gonna indulge in some good ol sorbet and a Community marathon. Because I'd give ANYTHING to be in the Greendale 7... E PLUBIRUS ANUS.