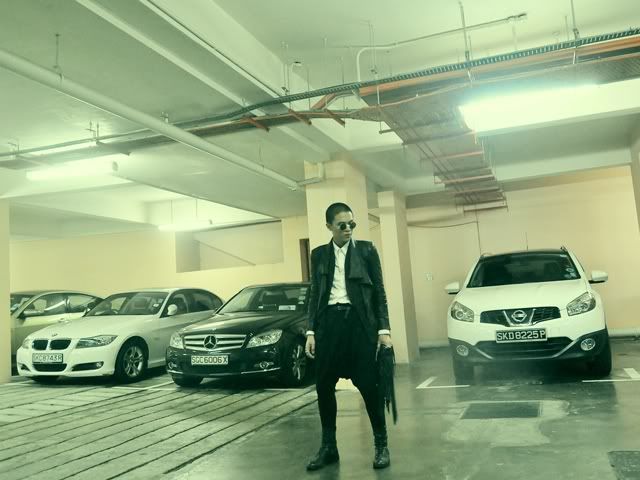 Leather Lapel Jacket - All Saints / Basic Blazer - TheScarletRoom
White Shirt - Armani Exchange / Drop Crotch Pants - Izzue
Combat Boots - Ann Demeulemeester
Fringe Leather Lunch Bag - Manila Thrift Store.
Why hello there homosapiens, I am back from my all expenses paid 17 day vacation at Tekong. Results? I am now tanned like my former 16 year old self, 2kg heavier from the amount of chicken they forcefeed you and reasonably toner from the amount of running I do a day. HOW'S EVERYBODY DOING DA FUCK HAPPENED IN THE FASHION WORLD WHY SUDDENLY GOT MARGIELA X H&M COLLECTION AH.
You might think that staying in a testosterone filled room with 14 other guys might be an arduous task but actually, it's reasonably fun. Maybe cause my bunk mates are totes bitches HAHAHAHA THE PEOPLE WE DISS IN ONE DAY. It's like being in poly again, but with more penises.
And did I mention how my skin has been getting a lil' too itchy nowadays? Maybe it's cause I don't wear leather as often as I do. Strange. I smell a subconscious fetish.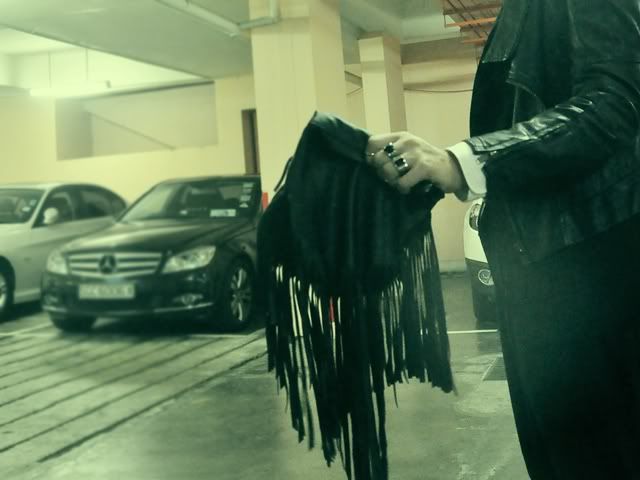 I describe this bag (4SGD ONLY HAHAHAHAHAHA) as the poor-man's version of a Ling Wu or Fru Fru & Tiger Lily bag. It's small (Chio but barely functional, like most beauty pageant contestants when asked how they would improve the economy) when they do and reminds me of the Jill Sander lunch bag. Delusional I am.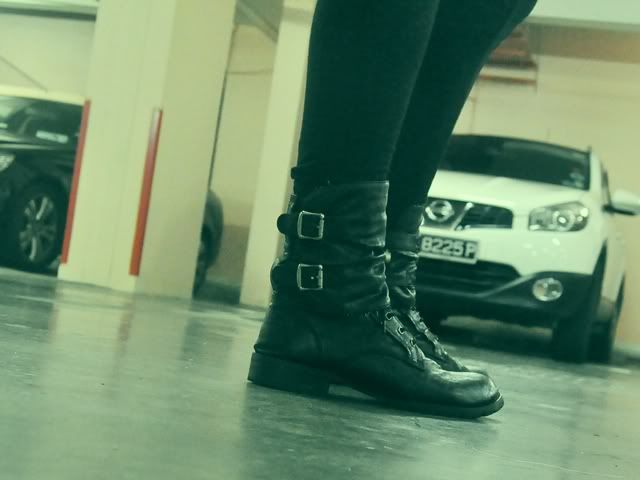 Ann Demeulemeester combat boots I bought last year but shelved aside. Does anybody else have this problem? Like you buy so many fucking pairs of shoes but you only wear one. I'm currently rotating between my not-sure-if-ripping-off-Alexander-Wang ones from Bugis Street and the Depression pony haired wedges.
4 more hours before I leave the house for dinner and book in. Till then..STAY BRUTAL EVERYONE.