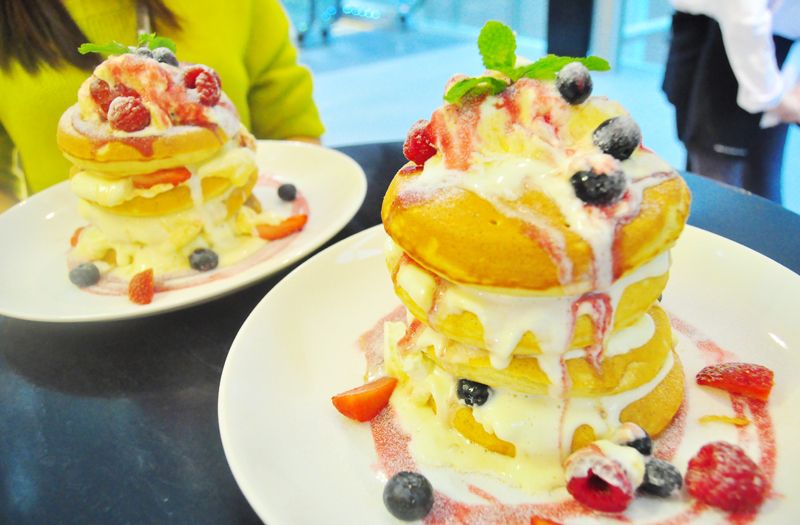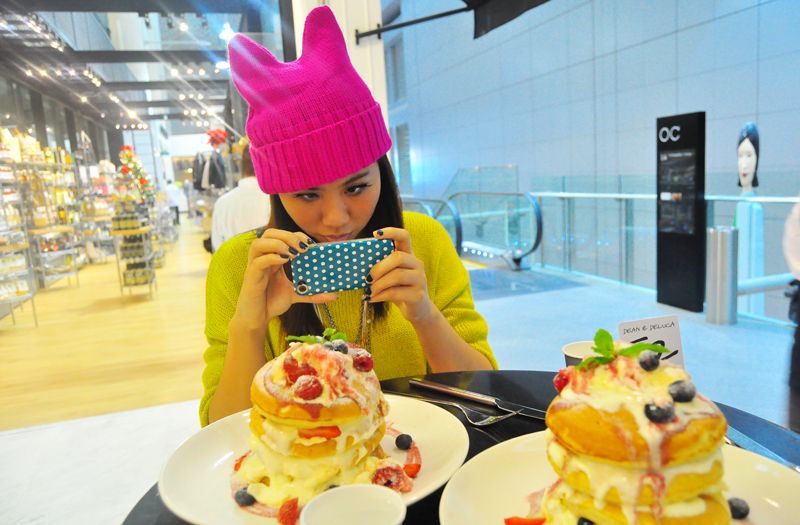 Jersey Tank - T By Alexander Wang / Rapture Leather Vest - AMEN / Sigrid Cape - FEIST /
Drop Crotch Pants - Izzue / Combat Boots - Salvation Army / Accessories - OS, Proud Race, H&M, Alexander Wang.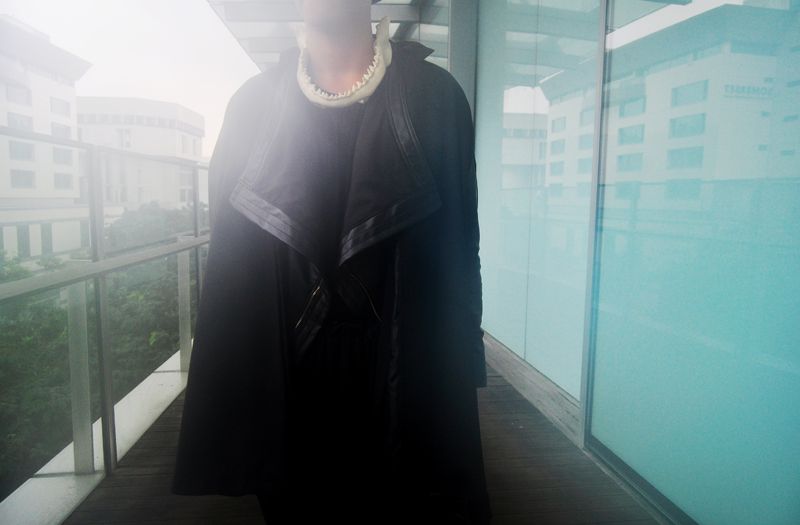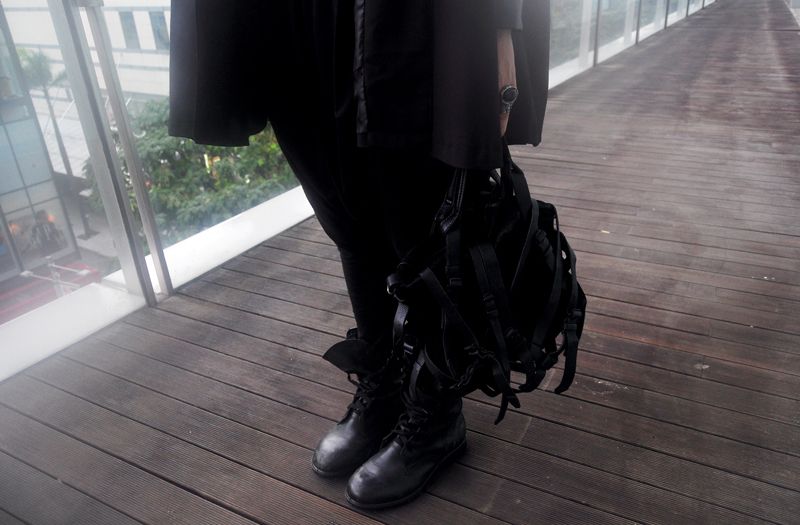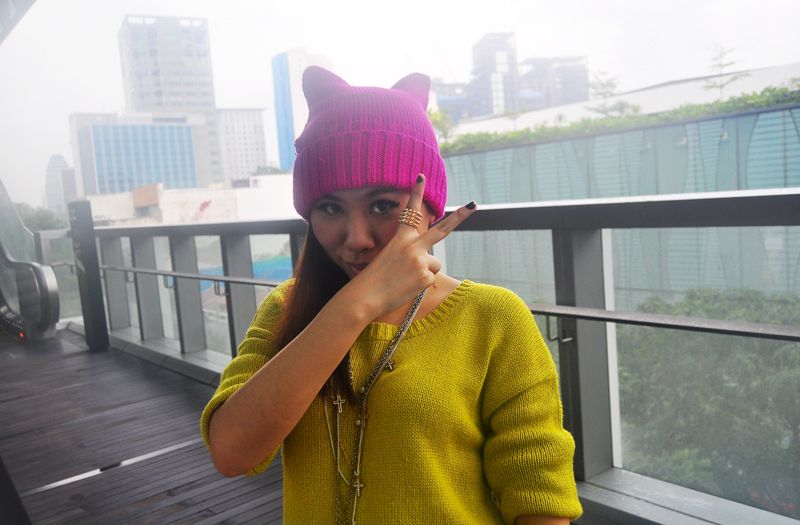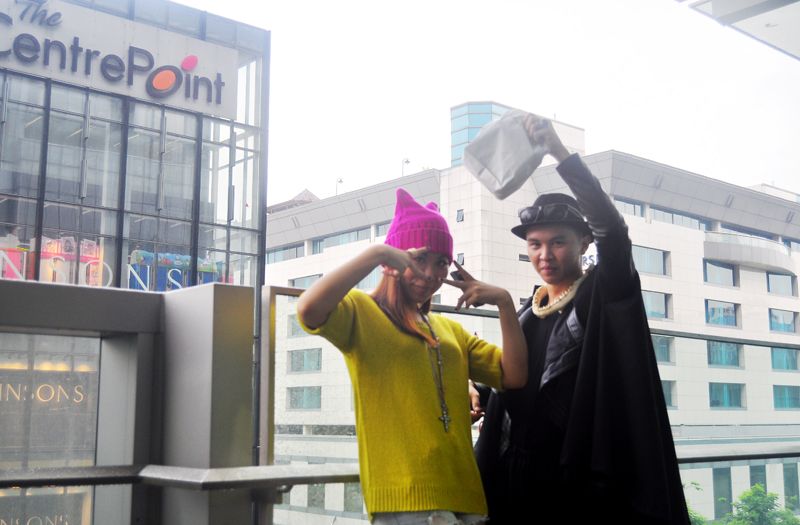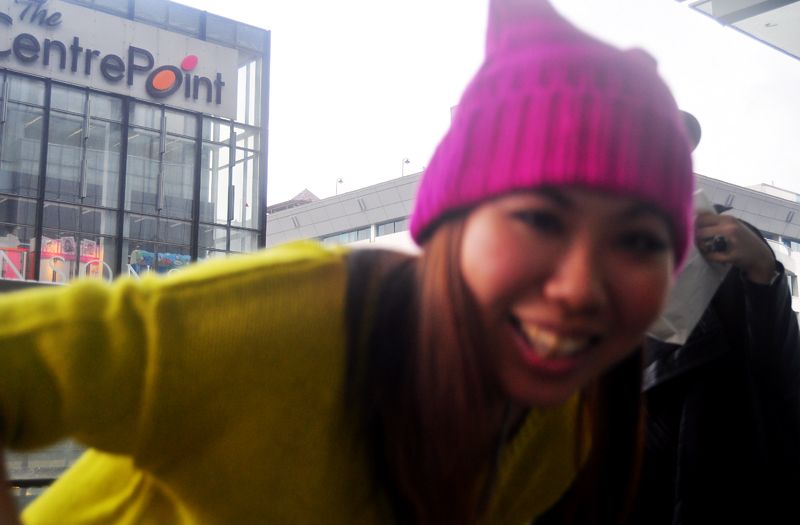 Can I just firstly say how proud I am of the fact that I'm not hungover and feeling like a piece of white trash on a Sunday morning? It's like the first time in a long long while and for that, I'd like to thank myself for being awesome HAHAHAHAHAHA.
Brunched at Dean and Deluca with Cherine yesterday and despite waiting for 1 fuckin' hour for seats and food...their pancakes are le sexe. In fact, I couldn't finish 2 out of 4 of them and that's saying something considering how I have the appetite of a typical American Macdonald's go-er! 18sgd for
pancakes? I AM SOLD.
Our afternoon entailed being roped in by Puma and some local celeb (Eh Cherine who the fuck is he?) to do some lame ass PR stunt, giggling away on the rooftop of OC and getting stared at by passerbys (You'd think we'd get used to it LOL) and massive camwhorage cause as stated, we're really not superficial. /shifty eyes.
Can't wait to get my tattoos on with her!!! I think that's a significant point in a friendship ; when you go for tattoos together. I think the previous one for me was playing in supermarket trolleys at Haji Lane HAHAHAHAHAHA.
Ending this post with a picture of Wenhui and I trying to emulate what the army taught me during field camps. Ultimate level of concealment in a jungle HAHAHAHAHA I KID I KID. Friend's party was floral themed so instead of turning up in florals, why not turn up as a walking floral? Complete with a butterfly in your head and a strawberry beard~