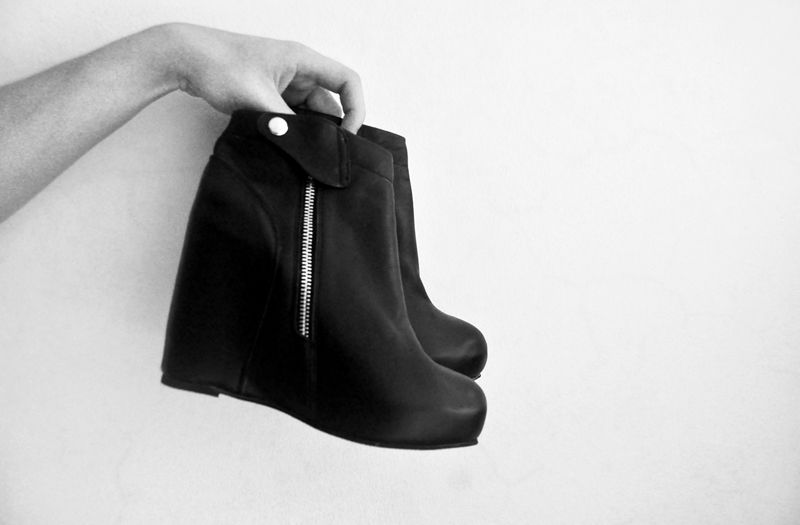 Rick Owens wedge ankle boots. Another addition to the Owens family! I'll exclude the pains I expe

rienced getting them for another time!
Life is mundane as fuck right now because after all, I'm in the army and stuff. Been actually doing NS related work (moving stores like the banglahs we are), fighting an accutane-related acne breakout (talk about low self-esteem) and generally wishi

ng the year will just end.
Cheers to liver abuse next week! :D