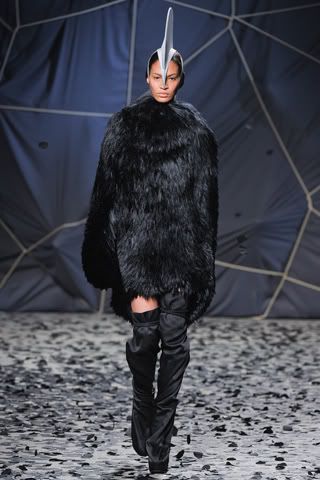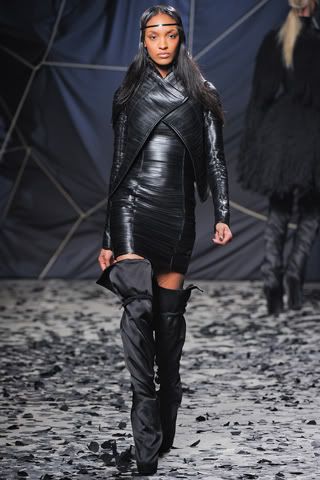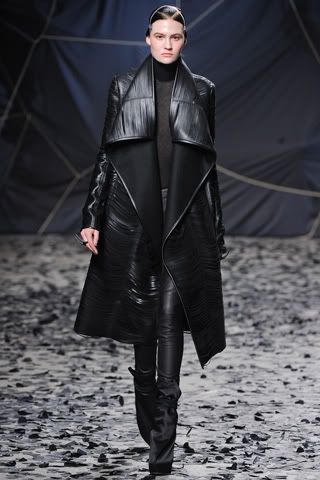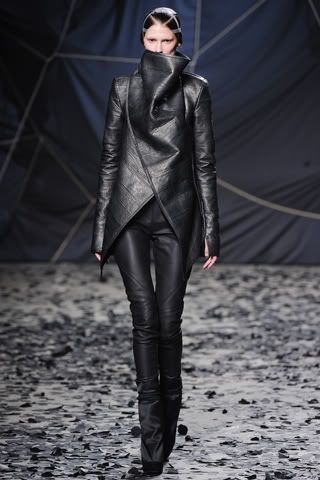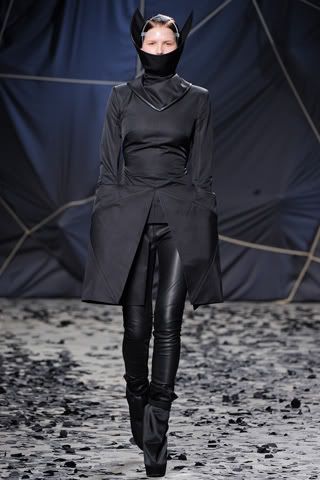 So everybody I know and who knows me knows that I am OBSESSED with Gareth Pugh. Maybe because most of the time I mention it to them in conversations (Do you NOT DIE for Gareth Pugh FW 2012?!) and I often take the chance to tell it to everybody regardless if it's my friend, dentist or even random showroom people I loan clothes from. Obsession level = Insane.
So when fashion week rolls around and my hunger pangs can only be cured by reports from Style.com, I nearly PISSED myself (Ok that's a bad analogy) when I saw that the pictures from Gareth Pugh F2012 RTW were out. But to be honest, I'm pretty dissapointed. :/ (Cue dramatic music)
You have the essences that make up for a Pugh collection ; Fur, leather, intense drapery and religious iconography but what I felt was lacking as orginality. If you've been following him for a while but even take some time to look at his previous collections, you'd realize that lots of elements were repeated. In fact, I wouldn't be surprised if he "lifted" some elements of his FW 2012 and Spring 2012. It's ok love, maybe you'll bring something better for the next collection.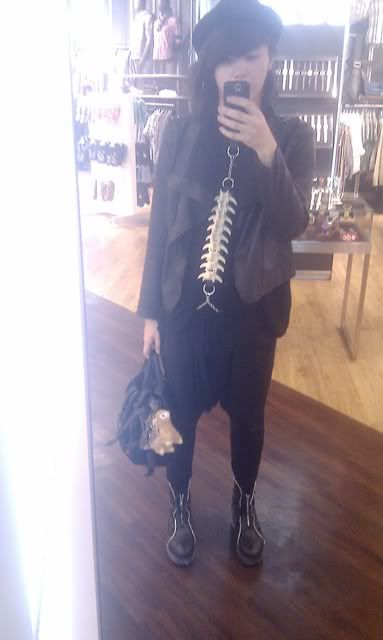 Just a lil' intensely low-res sneak peek of what I've been wearing around recently. My new spinal bone harness from OS (Kindly gifted by the OS boys, love you two! <3), my new Izzue drop-crotch pants from Hongkong and shoes from some Hongkong mall! And say hello to my new travel buddy aka Winston the llama. Hahaha we ride hard.
On another note, I'm trying to churn out more outfit posts cause I bought LOTS of shit but work is so tiring and I don't have any chances. BRB TRYNA TAKE ADVANTAGE OF MY FELLOW INTERNS HAHAHAHA <3 YOU 2.