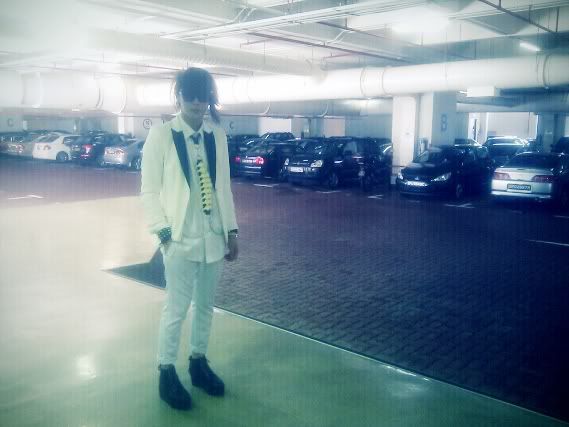 White Blazer with Black Lapels - Zara
White Shirt - Calvin Klein
White Pants - ST.PATRICK'S SCHOOL PANTS HAHAHAHA.
Spinal Bone Harness - OS Accessories.
Decided to dress up like Ceelo Green meets LA downtown pimp on Friday until I realized...I had a barbeque that night. About as smart as Charlie Sheen on any interview shows.
One of my new year resolutions was to start wearing shiz other than black and I think I'm finally getting there! :3 But it's kinda tough breaking out from a colour I'm so used to wearing...
And did I mention the CONSTANT FEAR OF FOOD STAINS SOB. T_T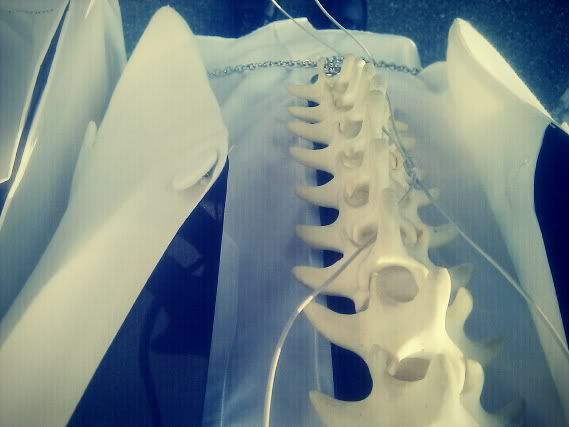 The OS spinal bone harness really is a thing of beauty. :') It costs a whopping $217usd but the adorable boys gave it to me (RUV YOU GUYS LONG TIEMZ) cause...let's just say it's a HUGE HUGE secret. :) It's not anything sexual by the way HAHAHAHAHA LET ME CLARIFY THIS.
Was out and about in chinatown when my colleagues and I decided to prowl around a sewing-shop and BAM. 12 Margiela-esque rings for 3sgd? I AM SOLD. They make a super delicious clacking sound when your fingers hit each other and I'm thinking of buying 3-4 packets more to stock up. *_*
Peer pressure at Bugis Street led me to buy this pair of shoes which kinda remind me of A.Wang shoes. For $35sgd only? I AM SOLD. Plus nothing beats buying a pair of comfy shoes which...LOOK MANLY HAHAHAHAHA.
Speaking of OS, I managed to loan a few pieces from them for our fashion shoot in the March Issue of CATALOG! :3 Styling by Janice Pidduck, Assisted by me and Shot by Ivanho Harlim.
My virgin shoot with CATALOG. /sob.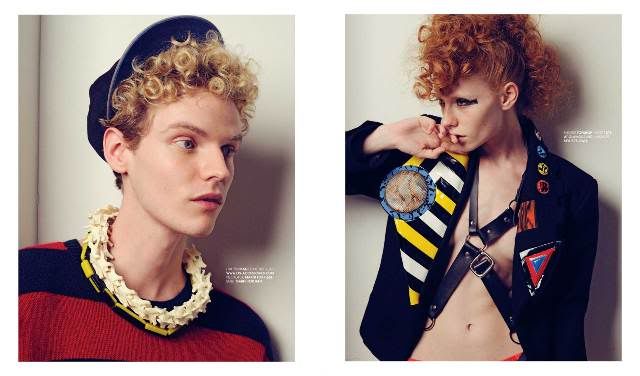 brb torrenting Anastacia and watching it whilst crying into my mcspicy burger.