HuNg OuTxXx with the ever-chic Iskandar of www.kitsuneslut.blogspot.com at The Merry Men today for some brunch. No gst or service charge, cute rustic decor and generous portions? Call me a food slut and I won't even bat a parallel creased eyelid.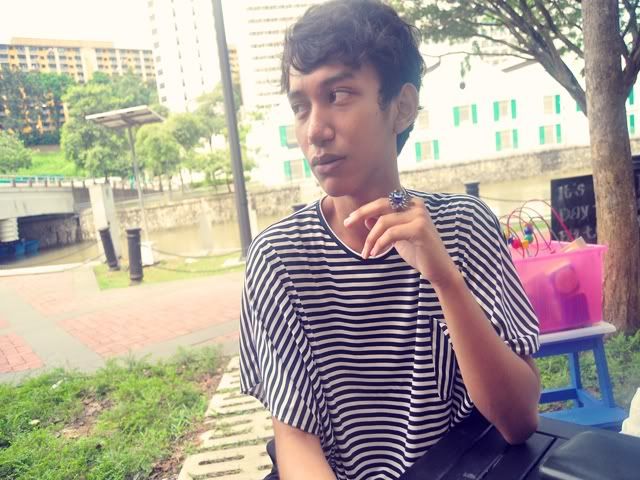 Resized this image in photoshop when I realized it looked distorted. After checking my resolution and image sizing, I came to this conclusion that this bitch is so skinny that he distorted himself HAHAHAHAHAHAHA SRSLY.
Striped batwing top by Elohim.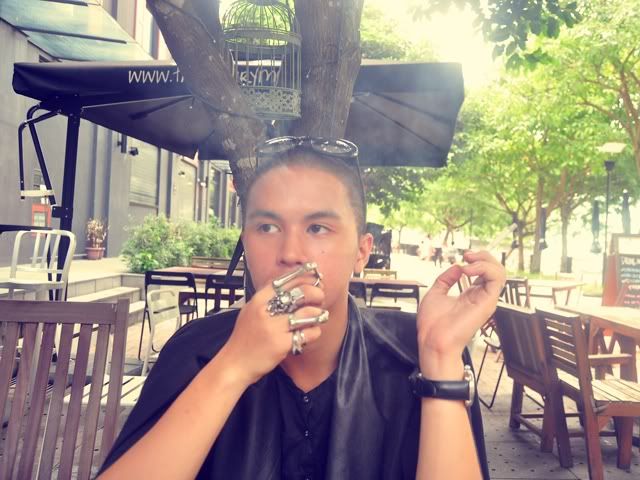 "Eh Iz, take a cool picture of me being cool where I'll show off my cool rings and hold a cigarette like Lana Del Ray cause that's cool right?"
Imogen top and Obscura jacket by Feist
Only at Robertson Quay will you see adorable angmoh families with their children on scooters, spg's with their bear-like husbands, japanese couples doing touristy shots and horde after hordes of crazy beautiful caucasians. This picture doesn't seem to serve it's purpose of reiterating my point but it was the only one I had HAHAHA.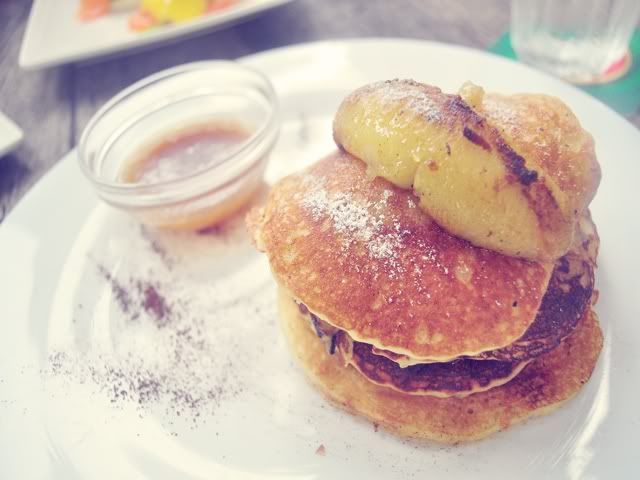 "Eh I take this food shot, got look like ladyironchef not?" The caramelized banana looks like a giant garden slug but trust me, it was totes delish.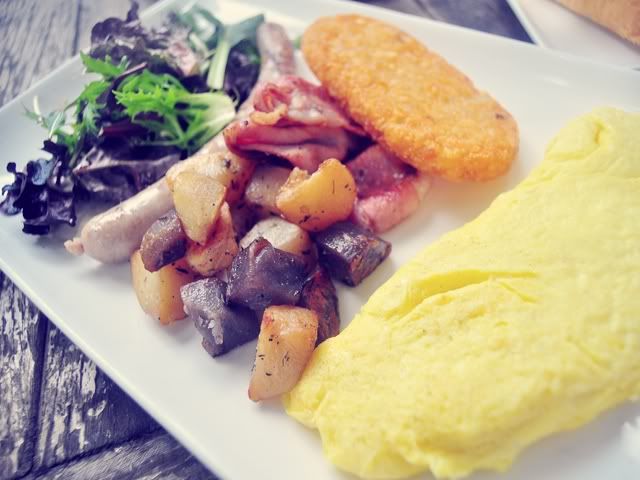 Ending this post off with food porn again. You may now assume that I'm a blogger who shamelessly indulges in food and clothing.